Requirements and forms for adopting a cat or dog from PAWS:
We currently have a 2-for-1 adoption special on bonded pairs through the end of October.
Haku and Stewie are a very bonded pair of boys! They love playing and cuddling with one another, but still have a lot of love to share with their family. Visit Haku and Stewie at our Cherryvale location.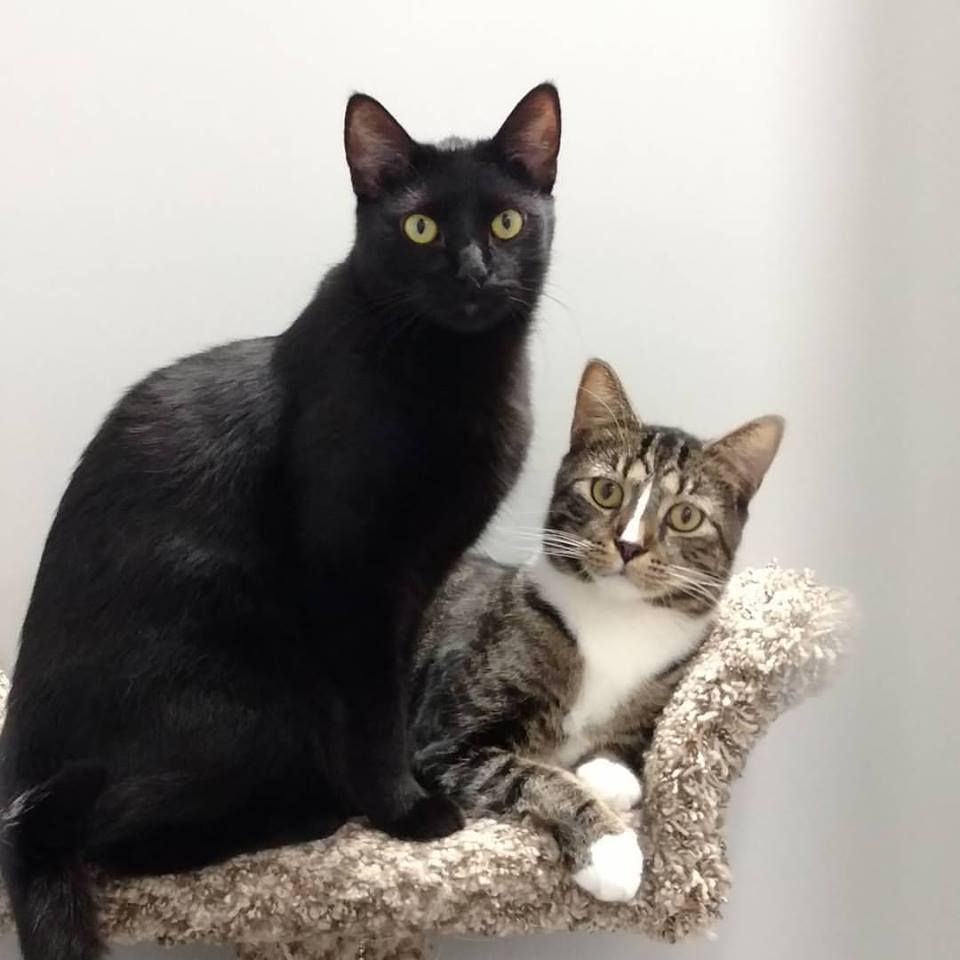 New best friends Aleah and Zeus hang out hoping someone will come fall in love with them!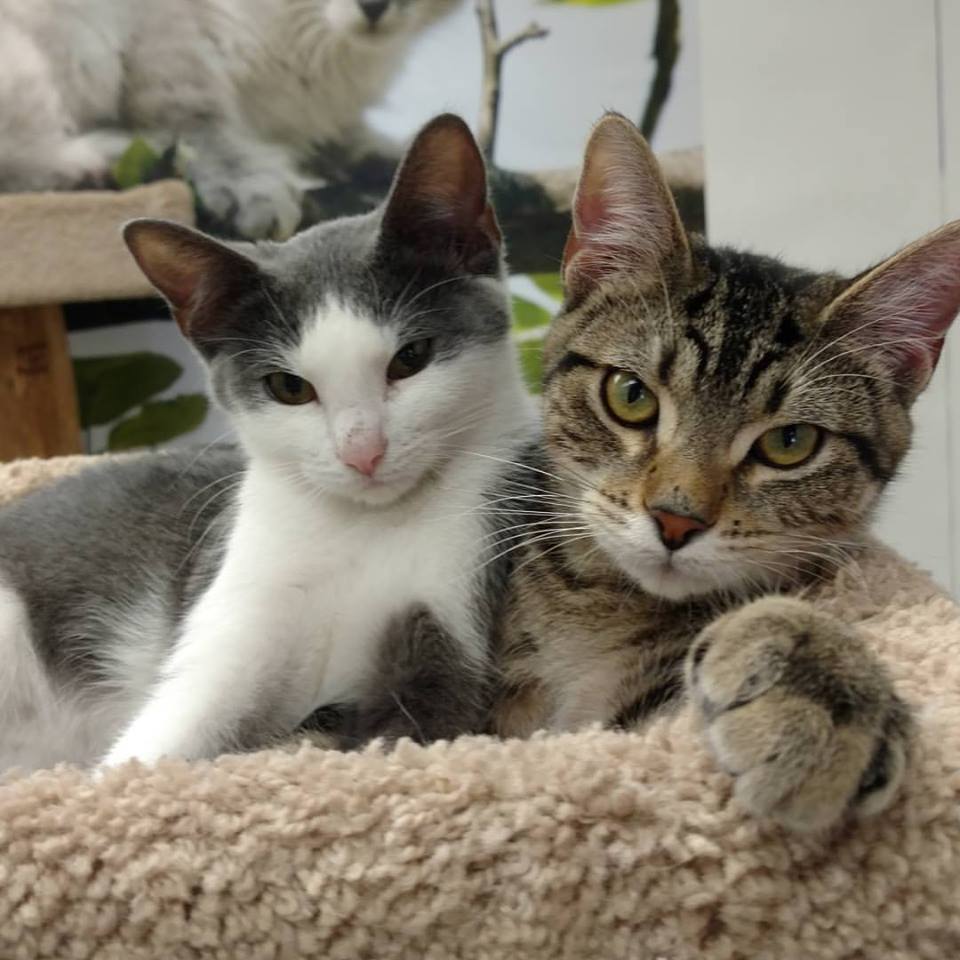 Our long-time volunteer Joann Stewart is holding Tom & Geri (brother & sister) who are ready to be adopted. Joann does a radio Saturday Morning Stateline Show with Greg Saunders on 1440 WROK. Thank you, Greg and crew for supporting PAWS.