---
As a group that prides ourselves in helping those that many groups would turn away, we often have cats that are looking for a special kind of home. Here we will highlight someone's best friend that they just haven't found yet!
Greg
Looking for a mature man to share your home with? Greg may be the silver fox that you're dreaming of. Greg came to PAWS on a cold winter day after his caregiver noticed that he wasn't able to leave her porch. She wanted Greg to have access to veterinary care and for him to have a chance at a forever home. Thankfully, PAWS was able to take Greg in. It turns out his lack of mobility in the cold was due to suspected arthritis and not broken bones (thankfully!). He is FIV+, but that's not a big deal.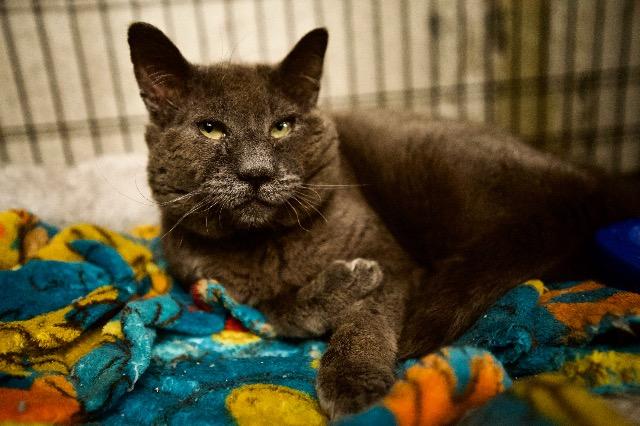 Greg is looking for a forever home -plain and simple. He doesn't mind children. He doesn't mind other cats. He really just wants a comfy bed, maybe a window or two to sit in and observe the world, and someone to quietly adore him.  If your home fits that bill, consider giving this sweet old man a home today.