Paws for a Story is a new program for area students that invites children ages 6-14 to come into the PAWS adoption center and read to the cats.
"This enhances the lives of the cats who are awaiting adoption and helps the students retain and increase their reading skills," said Joann Stewart, a long time PAWS volunteer and retired teacher. Stewart oversees the program and has already signed up 14 students.
Stewart explained that reading aloud builds oral reading fluency, expression and comprehension. "It allows students to think deeply and make connection to the text. Reading also allows children to learn grammar, sequencing and text structure," she said. "But most of all it fosters their love of reading!"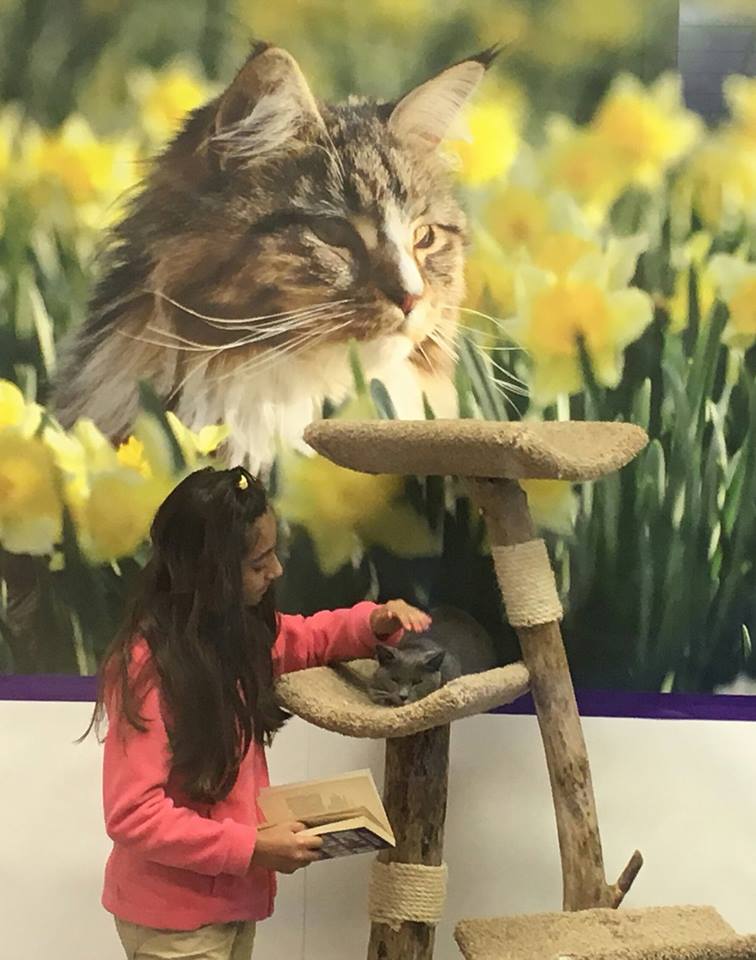 Children read for half hour time frames at the Cherryvale location located at 7282 N. Cherryvale Mall Drive on the outside of the mall across from JC Penney. Stewart will work with a family's schedule to accomodate reading times.
"While our cats and kittens will not understand what is being read to them, they do understand the soothing sound and comforting tone of a child's voice. It also develops empathy and kindness towards animals," Stewart said.
Contact Stewart at 815-985-3857 or by email at: Joaynn@aol.com for more information. PAWS phone number is: 815-299-PAWS.